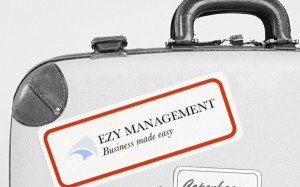 EZY Management Private Limited is full fledged Accounting and Corporate Secretarial Firm established since 2008. Within the span of few year, we have established substantial clientele base. Our clienteles spread across different industry and sectors such as manufacturing, engineering or services providers such as restaurant chains.
EZY management provides accounting, bookkeeping and other business services for companies in Singapore. Our role is to support Small Medium Enterprises while they can focus in their day to day operations. We also offer company secretary services and corporate advisory on corporate governance and conducts. Thus many seek us for advice on finance, corporate loans and government grants and incentives.
Recently we also manage and execute marketing projects with key parnters like iCell Network Pte Ltd, a pioneer and provider of WIRELESS SG in Singapore. We also spearhead the marketing project with IDA singapore and provide the marketing support for Food Website – wat2eat.com which is one of the best Singapore food portal with wireless connectivity and features.
Our Vision
Our vision is to assist small and medium organizations to excel and expand in local market.
Our Mission
Our purpose is to provide a complete portfolio of value-based service that caters specifically to individual clients.